We currently have 3 directors each bringing something different to Embrace PFC CIC, check out their profiles below:
Emma Roache ACC – CEO – Founder – Coach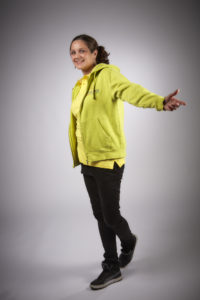 Emma is a certified coach and has her own successful coaching practice, having a passion for working with people and making a real difference and as a result using her personal and professional experience founded Embrace PFC CIC.
Emma had a difficult childhood and was made homeless at the age of 16, but found the drive to continue with her studies in the face of adversity.  Emma worked in financial services for a number of years, before moving into the voluntary sector, firstly working as an outreach worker for a Women's Organisation in Norwich, before taking time out to travel the world, upon her return supporting individuals with complex brain injuries and working with high risk offenders within in the probation service.
Emma is a fellow of the School for Social Entrepreneurs and has recently completed an honours degree in Combined Social Science and Criminology.  Outside of work Emma can be found at Carrow Road supporting Norwich City FC, taking walks on the beach or doing yoga.
Duncan Jay – Non-Executive Director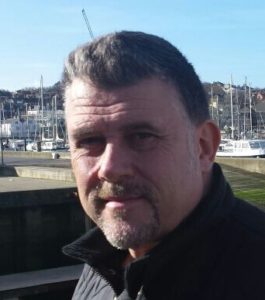 Duncan is a Tax Consultant and partner in an accountancy practice, HSA Accountants and Tax Specialists. He has a great deal of experience in the field having worked for eight years with HM Revenue & Customs from 1978, followed by seventeen years employed at various levels in tax departments of firms of accountants before carrying out a management buyout to start his own practice in 2003.
Away from work, his passions are boats – sailing his boat around the UK coast and near continent and music – he is the lead singer and rhythm guitarist in a blues/rock band.
George Jarvis – Non Executive Director
George is a Senior Business Development Manager for Norse.  Having seen his career with Norse develop from Technical Assistant Engineer, through Leisure Facilities Manager and Building and Engineering Manager, where he had management responsibility for millions of pounds of budget expenditure and a team of 20 people looking after Great Yarmouth Borough Councils public assets.
As Business Development Manager for Norse George is responsible for the strategic commercial growth for Norse in the Eastern region including strategic business planning, client liaison & and relationship management, tender/BID writing, brand awareness, networking and identifying new business opportunities.
Away from work George is a VW enthusiast and is happiest when relaxing in his camper-van, but most of all he enjoys spending time with his son cycling, shooting and fishing.
George brings a range of skills and experience that will help with the goals and aspirations of Embrace PFC CIC.